A fast and simple solution for beautifully clear, smooth skin. Wellness Diagnostics & MediSpa offers a laser acne treatment protocol that provides a truly comprehensive solution to the problem of acne. Fotona's precisely controlled Nd:YAG laser light safely penetrates the skin to effectively target overactive sebaceous glands and to reduce the risk of developing new acne inflammation. To help eliminate your acne, discoloration, and scarring, Dr. Tumbaga will create a personalized acne treatment protocol.
For improving the appearance of acne scars, Wellness Diagnostics & MediSpa offers a laser treatment based on a precise and gentle skin resurfacing procedure. During the procedure, an Er:YAG laser beam is absorbed by the top micro-layers of the skin to vaporize scarred tissue and stimulate the production of new collagen in the dermis. The result is smoother, more beautiful skin.
Reviews
"I recently had lip fillers done and I can't rave about Dr. Tumbaga and her staff enough. It was a pleasant experience and she is so knowledgeable and professional. The facility is spotless. Her and her assistant are extremely gentle. The results are AMAZING! My hubby can't stop looking at me. ❤️💋"
- C.W. /
Facebook /
Sep 24, 2020
"They've done an AMAZING WORK on me and three of my friends! We love the Doctor, we love the staff! I highly recommend them!"
- K.G. /
Google /
Aug 19, 2020
"Professional knowledgeable and amazing price and service! Thumbs up for dr Gloria"
- N.Y. /
Google /
Jul 21, 2020
"Dr Gloria is amazing, knowledgeable and very gentle . The entire staff make you feel at ease and treat you like family, not to mention they are very reasonable as well . Highly recommended"
- N.Y. /
Yelp /
Jul 20, 2020
"Dr. Tumbaga provides awesome care. She takes her time and recommending what treatments will work to help my concerns and needs. I trust her judgement and recommendations she makes for me. I feel safe with her performing treatments on me and appreciate her honesty. She makes me feel comfortable and has good bedside manners. She is not afraid to tell me that I will not benefit from a particular procedure. I highly recommend you see Dr.Tumbaga for any of your aesthetic needs."
- R.J. /
Facebook /
Jun 13, 2020
Previous
Next
Fast results, without side-effects for ACTIVE acne treatment
Help clear your acne breakout more quickly: Fotona's laser treatment reduces acne inflammation through photoselective absorption and controlled heating effects. Fotona's high powered Nd:YAG laser safely penetrates the skin to an optimal treatment depth to thermally and selectively slow overactive sebaceous glands.
In addition to its thermal penetration effects, the Nd:YAG acne laser treatment also accelerates the healing process and stimulates collagen remodeling, an important step in the long-term treatment of acne. Dr Tumbaga will create a personalized and powerful fast-acting acne treatment protocol combining laser, prescription, and cosmeceutical actives and supplements to stop your acne in its tracks and to prevent and treat scarring.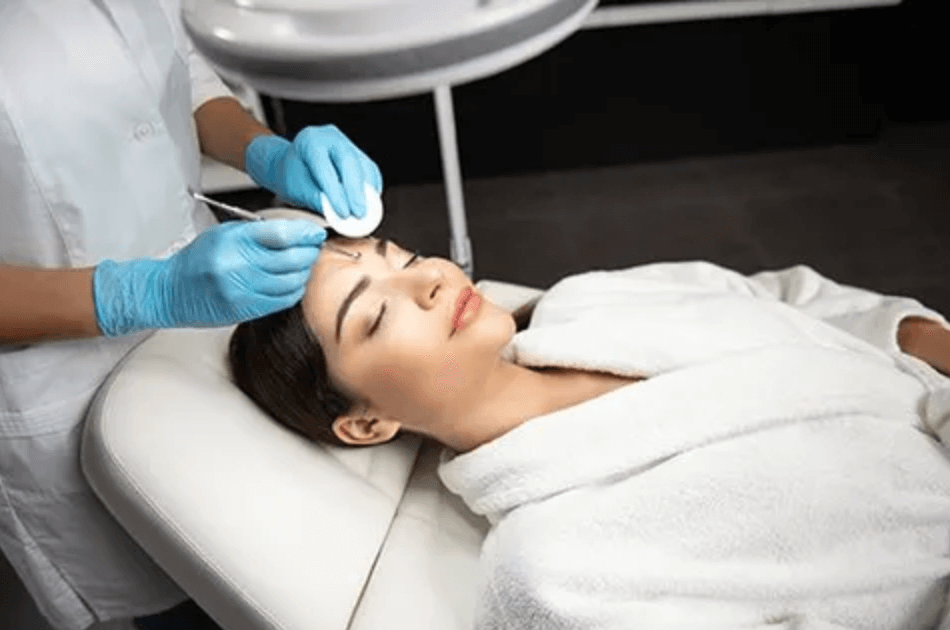 Gentle and effective acne scar revision
For treating problematic acne scars, Fotona's Er:YAG laser wavelength is ideal for gentle ablative scar revision. The Er:YAG laser safely and effectively provides the minimal penetration depth required for light resurfacing of acne-scarred skin, helping to improve skin texture and tone. Unlike chemical peels and dermabrasion, laser skin resurfacing allows the penetration depth to be precisely controlled. The laser gently vaporizes micron-thin layers of the acne-scarred surface to reveal healthy, undamaged skin below. Laser resurfacing is a fast, safe, and simple procedure.
Recommended: 3-6 sessions for mild to moderate acne and/or acne scarring
Recommended: 6-9 sessions for moderate to severe acne/acne scarring
How much does acne/scar treatment cost?
The expense of your laser-assisted acne or scar treatment may vary by the number of sessions recommended in your customized treatment plan. During your initial consultation, Dr. Tumbaga will assess the quality of your complexion and review the number of sessions you will need in order to reach your goals.
How long will my results last after acne treatment?
Improvements following laser acne treatment vary for each person. Because the treatment treats current acne, you may have to receive periodic procedures when your acne begins to flare up once more and maintain a consistent skin care regimen.
How many scar treatments are necessary?
Each situation is different, and some patients may require more or fewer treatments than others. However, most patients will only need 4 – 6 laser scar treatments before they've received the maximum benefits of the procedure.
Can laser scar treatment completely remove a scar?
Unfortunately, there is currently no treatment that can make a scar go away entirely. Instead, scar treatment is a useful method for significantly reducing the visibility of a scar.
Related Procedures
Related Posts