A fast and simple solution for beautifully clear, smooth skin. Wellness Diagnostics & MediSpa offers a laser acne treatment protocol that provides a truly comprehensive solution to the problem of acne. Fotona's precisely controlled Nd:YAG laser light safely penetrates the skin to effectively target overactive sebaceous glands and to reduce the risk of developing new acne inflammation. To help eliminate your acne, discoloration, and scarring, Dr. Tumbaga will create a personalized acne treatment protocol.
For improving the appearance of acne scars, Wellness Diagnostics & MediSpa offers a laser treatment based on a precise and gentle skin resurfacing procedure. During the procedure, an Er:YAG laser beam is absorbed by the top micro-layers of the skin to vaporize scarred tissue and stimulate the production of new collagen in the dermis. The result is smoother, more beautiful skin.
What Are The Benefits Of Acne/Scar Treatments?
Personalized laser acne or scar treatment at Wellness Diagnostics and Medispa can dramatically reduce the appearance of scarring while killing acne-causing bacteria with benefits including:
Diminishing the appearance of acne scars and other scar types
Smoothing and softening skin
Killing acne-causing bacteria
Reducing future acne outbreaks
Reducing inflammation
Lessening skin discoloration
Stimulating healing and new healthy collagen growth
Creating clearer, healthier skin
Treatments are safe, effective, and quick
Reviews
"I went in for a consult and was sold on laser hair removal for my underarms. Dr. Tumbaga and her team are amazing. They made me feel right at home and at ease with all of the info."
- M.G. /
Yelp /
Feb 22, 2022
"I am so happy tonight! I have been lethargic & basically, felt cruddy since Christmas. I tried to get into 2 of my doctor's offices & couldn't. A friend told me about IV treatments, so I started doing some research. This office is amazing! I came in weak & tired. I was met with a PA who sat with me as I did my paper work!!  After an IV treatment & B12 shot, I feel like a new woman. The doctor actually came in & talked to me about my issues - and, she was the one who took my IV out & gave me advice! WOW! I've had 4 children & a doctor has never took my IV out! I felt so taken care of. I highly recommend this office!"
- L.T. /
Yelp /
Feb 02, 2022
"Dr. Tumbaga was amazing as were all the assistants. They made the experience extremely comfortable. Dr. Tumbaga would stop at points to check in with me so I could see how things were going and confirm it was what I was looking for. Lip fillers came out exactly how I wanted. I will definitely be back."
- J.G. /
Google /
Jan 25, 2022
"Dr Tumbaga is amazing. She corrected some fillers that another office had done. She made my lips look even. I appreciate the time and attention she gave me as a new patient. She has a great eye for symmetry. I'm going back for lasers next."
- M.A. /
Yelp /
Dec 23, 2021
"I was desperate when I got here. Due to complications of medical botox for migraine, I had severe ptosis. One eye looked like I was terrified and the other looked like I was sleeping. I had visual impairment and the last thing I wanted to do was botox. From the first phone call, to intake to meeting Dr. Timbaland, I was amazed. The anxiety I was experiencing dropped several notices and within days, I feel human. Every single staff person I met there has been extraordinary. I love this olace!"
- G.G. /
Google /
Nov 28, 2021
Previous
Next
Fast results, without side-effects for ACTIVE acne treatment
Help clear your acne breakout more quickly: Fotona's laser treatment reduces acne inflammation through photoselective absorption and controlled heating effects. Fotona's high powered Nd:YAG laser safely penetrates the skin to an optimal treatment depth to thermally and selectively slow overactive sebaceous glands.
In addition to its thermal penetration effects, the Nd:YAG acne laser treatment also accelerates the healing process and stimulates collagen remodeling, an important step in the long-term treatment of acne. Dr Tumbaga will create a personalized and powerful fast-acting acne treatment protocol combining laser, prescription, and cosmeceutical actives and supplements to stop your acne in its tracks and to prevent and treat scarring.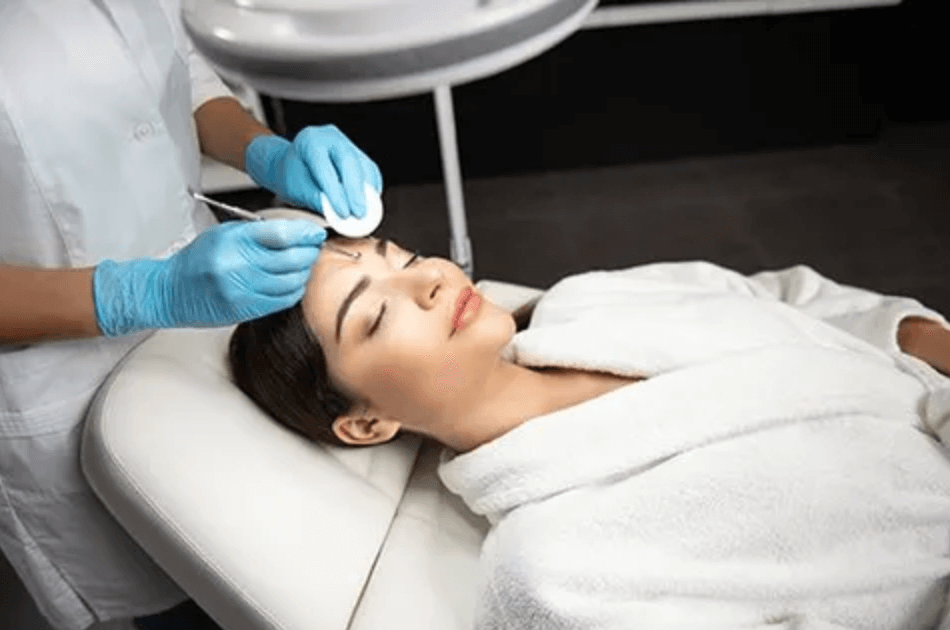 Gentle and effective acne scar revision
For treating problematic acne scars, Fotona's Er:YAG laser wavelength is ideal for gentle ablative scar revision. The Er:YAG laser safely and effectively provides the minimal penetration depth required for light resurfacing of acne-scarred skin, helping to improve skin texture and tone. Unlike chemical peels and dermabrasion, laser skin resurfacing allows the penetration depth to be precisely controlled. The laser gently vaporizes micron-thin layers of the acne-scarred surface to reveal healthy, undamaged skin below. Laser resurfacing is a fast, safe, and simple procedure.
Recommended: 3-6 sessions for mild to moderate acne and/or acne scarring
Recommended: 6-9 sessions for moderate to severe acne/acne scarring
How much does acne/scar treatment cost?
The expense of your laser-assisted acne or scar treatment may vary by the number of sessions recommended in your customized treatment plan. During your initial consultation, Dr. Tumbaga will assess the quality of your complexion and review the number of sessions you will need in order to reach your goals.
How long will my results last after acne treatment?
Improvements following laser acne treatment vary for each person. Because the treatment treats current acne, you may have to receive periodic procedures when your acne begins to flare up once more and maintain a consistent skin care regimen.
How many scar treatments are necessary?
Each situation is different, and some patients may require more or fewer treatments than others. However, most patients will only need 4 – 6 laser scar treatments before they've received the maximum benefits of the procedure.
Can laser scar treatment completely remove a scar?
Unfortunately, there is currently no treatment that can make a scar go away entirely. Instead, scar treatment is a useful method for significantly reducing the visibility of a scar.
Acne and acne scars are a major concern for our patients. If you want a naturally beautiful complexion free from blemishes, call Dr. Tumbaga for a skin assessment in Temecula, CA. Our aesthetic team can create a personalized treatment that uses the latest technologies and methods to provide you with fast and effective results. Our staff is educated in the latest skin care techniques and looks forward to helping you clear your skin!
Related Procedures
Related Posts