Are you interested in revitalizing your complexion?
Are you bothered by the appearance of eye bags? Do they make you appear more tired than you actually are? The state-of-the-art Fotona Eyelase treatment helps reduce and eliminate bags, crow's feet, and creases under the eyes. It is a simple, non-invasive treatment that takes about 30 minutes to an hour with no downtime! To learn more about Fotona Eyelase, contact Wellness Diagnostics & MediSpa today!
Watch Video: Fotona - Smooth Eye Laser Treatment
Until recently aging in the delicate eye area was always difficult to treat, with many advanced facial treatments and laser procedures avoiding the area entirely. As one of the first parts of the face to show signs of aging, and as an area often avoided by common anti-aging treatments your eyes are nothing but honest when it comes to revealing the truth about your age, health, and eye skincare routine.
Wellness Diagnostics & MediSpa always recommend a preventative approach to aging. Lifestyle choices such as smoking, lack of sleep, and bad diet all contribute to early degeneration, puffiness and vessel damage around the eyes. Alongside your own self-initiated lifestyle adjustments, we can address common concerns and aid you with your prevention plan by talking you through our range of eye care products to enhance, protect and prevent.
What Are The Benefits Of Eye Bags Correction?
Fotona Eyelase treatments at Wellness Diagnostics & MediSpa can help both women and men address stubborn bags under the eyes with benefits that include:
Dramatically reducing and smoothing under-eye bags, creases, and crow's feet
Tightening loose, sagging skin
Stimulating the production of new collagen
Resurfacing the skin for an improved appearance
Achieving a refreshed, more youthful look
Combining well with other procedures to enhance results
Little to no downtime
Quick and easy treatment (30 minutes)
Nonsurgical, noninvasive procedure
Reviews
"I went in for a consult and was sold on laser hair removal for my underarms. Dr. Tumbaga and her team are amazing. They made me feel right at home and at ease with all of the info."
- M.G. /
Yelp /
Feb 22, 2022
"I am so happy tonight! I have been lethargic & basically, felt cruddy since Christmas. I tried to get into 2 of my doctor's offices & couldn't. A friend told me about IV treatments, so I started doing some research. This office is amazing! I came in weak & tired. I was met with a PA who sat with me as I did my paper work!!  After an IV treatment & B12 shot, I feel like a new woman. The doctor actually came in & talked to me about my issues - and, she was the one who took my IV out & gave me advice! WOW! I've had 4 children & a doctor has never took my IV out! I felt so taken care of. I highly recommend this office!"
- L.T. /
Yelp /
Feb 02, 2022
"Dr. Tumbaga was amazing as were all the assistants. They made the experience extremely comfortable. Dr. Tumbaga would stop at points to check in with me so I could see how things were going and confirm it was what I was looking for. Lip fillers came out exactly how I wanted. I will definitely be back."
- J.G. /
Google /
Jan 25, 2022
"Dr Tumbaga is amazing. She corrected some fillers that another office had done. She made my lips look even. I appreciate the time and attention she gave me as a new patient. She has a great eye for symmetry. I'm going back for lasers next."
- M.A. /
Yelp /
Dec 23, 2021
"I was desperate when I got here. Due to complications of medical botox for migraine, I had severe ptosis. One eye looked like I was terrified and the other looked like I was sleeping. I had visual impairment and the last thing I wanted to do was botox. From the first phone call, to intake to meeting Dr. Timbaland, I was amazed. The anxiety I was experiencing dropped several notices and within days, I feel human. Every single staff person I met there has been extraordinary. I love this olace!"
- G.G. /
Google /
Nov 28, 2021
Previous
Next
Smooth Eye Laser Treatment
To complement our eye care cosmeceutical offering Wellness Diagnostics & MediSpa is pleased to be one of the first Temecula clinics to now offer the Smooth Eye Laser Treatment. Addressing common eye concerns, such as elasticity, loss of volume, puffiness and crow's feet the Smooth Eye Laser Treatment is one of the most effective non-invasive procedures on the market for those wishing to improve their current appearance without enlisting the help of a surgeon.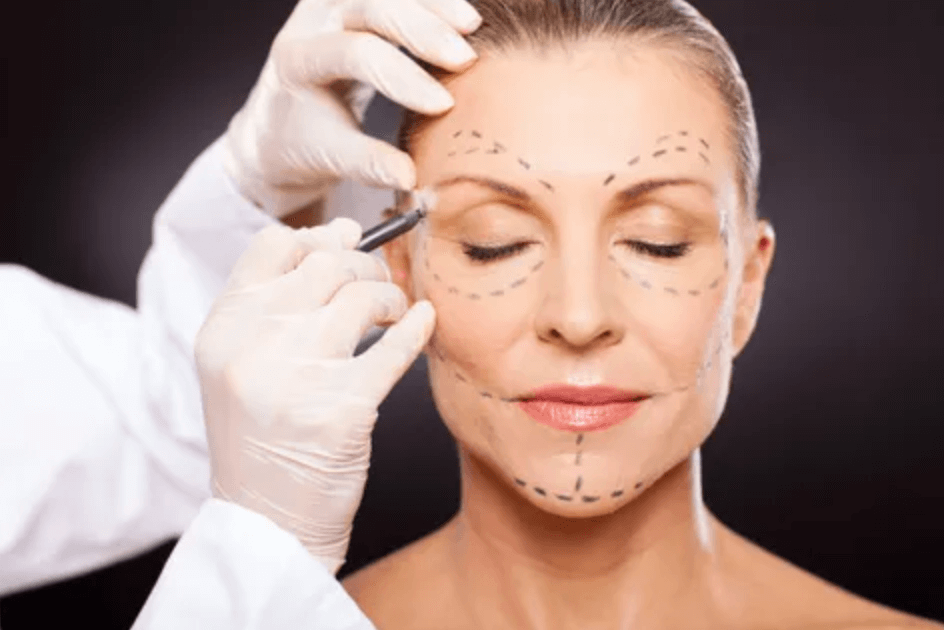 Offered in our Temecula clinic and administered by Dr. Tumbaga, the Smooth Eye Laser Treatment focuses on the periocular region and significantly tightens loose and aging skin with little or no downtime (depending on the individual skin type).
Smooth Eye Laser Treatment treats the skin in a non-abrasive manner and is administered after a topical anesthetic. The experience has been described by clients as feeling like a gentle flicking of the skin, or warm ants walking across their skin. For those sensitive to heat, a cool Zimmer compress can be applied to aid skin calming.
Throughout the treatment energy is delivered in a unique sub-second long pulse sequence: this achieves homogeneous heating without heat build-up and within several hundred micrometers of the skin surface. This gentle heating stimulates collagen production and remodeling and stimulates neo-collagenases - the re-awakening of cells that produce new collagen. A treatment plan of Smooth Eye Laser Treatment results in overall improvement of wrinkles, laxity and elasticity in the treatment areas around the eyes.
During the initial consultation, one of our providers will want to know your expectations in mind for this exciting treatment, all while assessing the designated treatment area. Generally, people with bagginess under the eyes make ideal candidates for this treatment. Good candidates for Fotona Eyelase are in good health and have realistic expectations about their aesthetic goals and this specific treatment option.
Smooth Eye Laser Treatment is offered as both a standalone treatment or can be combined with any laser or injectable procedure. In general, there is little or no downtime for most patients, but occasionally clients can experience mild swelling, dryness and slight redness, all which can be covered with a gentle mineral makeup. We recommend allowing at least three to five days before any event, 10 days if you choose to add an additional smoothing cycle. This additional cycle can assist in resurfacing and is particularly beneficial for male clients.
The Wellness Diagnostics & MediSpa recommends an initial three treatments, once a month over three months for best results with most clients noticing improvement after their first session. Smooth Eye Laser Treatment is valued at $450 per single treatment.
What is the main cause of eye bags?
While mainly caused by age and genetics, eye bags can happen because of sleep problems, allergies, excess sun, salty foods, and tobacco. If you suffer from eye bags, we recommend scheduling an appointment to learn how we can help.
How can I get rid of bags under my eyes?
In addition to professional assistance, we recommend getting plenty of sleep, elevating your pillow, drinking plenty of water, avoiding fluid before bedtime, reducing allergy symptoms with medication, and using a cold compress. Sometimes, eye bags may also happen because of an underlying condition. If we suspect this may be an issue, our team may suggest working with your general practitioner as well.
How many treatments will I need?
Depending on the severity of your condition, we usually recommend 2 – 4 treatments spaced four weeks apart. This provides longer-lasting results.
Related Procedures
Do you have concerns about aging skin and eye bags? Wellness Diagnostics & MediSpa is proud to have achieved gorgeous results for numerous individuals who want to look and feel better about their eyes. We also provide top-of-the-line tools and technologies for our patients. To discover more about our unique treatment options or to schedule a consultation, contact our team in Temecula, CA, at your earliest convenience. We look forward to hearing from you!