Laser treatments are now a routine procedure for the removal of many types of vascular lesions, including hemangiomas, vascular malformations such as port-wine stains, telangiectasias, venous lakes and angiomas.
Reviews
"I recently had lip fillers done and I can't rave about Dr. Tumbaga and her staff enough. It was a pleasant experience and she is so knowledgeable and professional. The facility is spotless. Her and her assistant are extremely gentle. The results are AMAZING! My hubby can't stop looking at me. ❤️💋"
- C.W. /
Facebook /
Sep 24, 2020
"They've done an AMAZING WORK on me and three of my friends! We love the Doctor, we love the staff! I highly recommend them!"
- K.G. /
Google /
Aug 19, 2020
"Professional knowledgeable and amazing price and service! Thumbs up for dr Gloria"
- N.Y. /
Google /
Jul 21, 2020
"Dr Gloria is amazing, knowledgeable and very gentle . The entire staff make you feel at ease and treat you like family, not to mention they are very reasonable as well . Highly recommended"
- N.Y. /
Yelp /
Jul 20, 2020
"Dr. Tumbaga provides awesome care. She takes her time and recommending what treatments will work to help my concerns and needs. I trust her judgement and recommendations she makes for me. I feel safe with her performing treatments on me and appreciate her honesty. She makes me feel comfortable and has good bedside manners. She is not afraid to tell me that I will not benefit from a particular procedure. I highly recommend you see Dr.Tumbaga for any of your aesthetic needs."
- R.J. /
Facebook /
Jun 13, 2020
Previous
Next
The Perfect Vascular Solution
Long-pulse Nd:YAG lasers offer the perfect solution for treating vascular lesions. Fotona's long-pulse Nd:YAG lasers penetrate to a depth of 5-6 mm into the skin, allowing for highly effective treatments. Independent research shows that over 75% of patients with deep hemangiomas that are treated with Nd:YAG lasers see a dramatic regression in the lesion.
Fotona offers a range of systems with long-pulse Nd:YAG, such as the XP Dynamis, XP Spectro and XP Focus, that are perfect for the treatment of vascular lesions. In addition, the multi-wavelength QX MAX system with Q-switched KTP is also an ideal platform for the removal of vascular as well as pigmented lesions.
Safe, Effective and Minimally Invasive
The targeted chromophore for vascular lesions is intravascular oxyhemoglobin; thus, thermal damage is largely restricted to cutaneous blood vessels. The energy from the laser is absorbed by the blood in the vein, converted into heat, and the vein walls are subsequently destroyed. In comparison with other wavelengths, which mainly affect the surface layers of a lesion, Nd:YAG light also targets the underlying vascular feeding system, which is important for ensuring the long-term efficacy of the treatment. This process is perfectly safe as other healthy veins supply blood to the treated area and the body's immune system clears away the dead tissue just as with a bruise.
Watch Video: Fotona - Veins and Vascular Lesions
Treatment of all types of unsightly veins and vascular lesions using Fotona's Nd:YAG laser
Suitable for all skin types
Deep laser penetration and selective absorption in hemoglobin targets even the deepest and largest unsightly veins
Maximum treatment efficacy and speed due to Fotona's highly versatile parameter selection
Minimum patient discomfort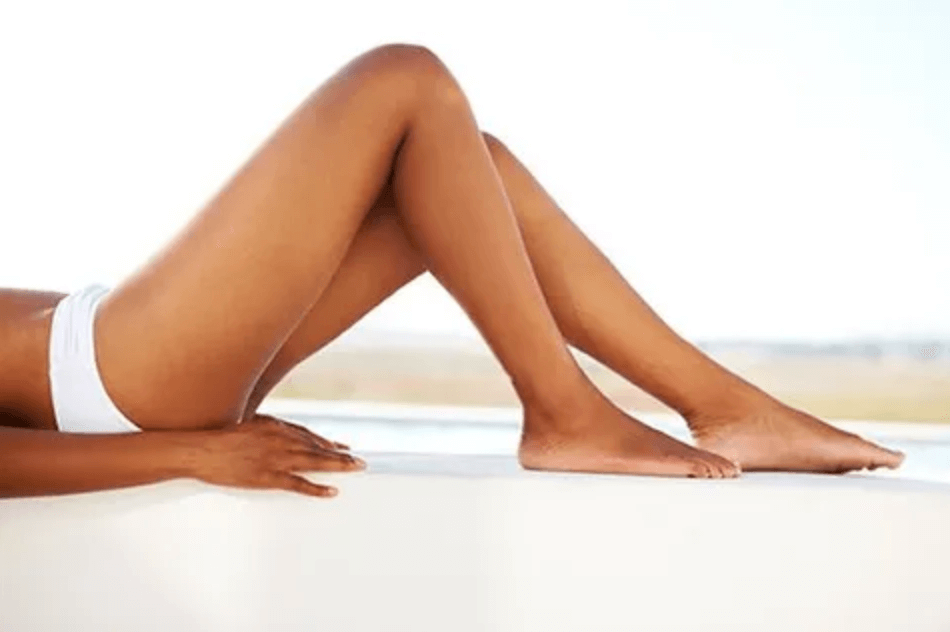 Treatments for a wide range of warts and verrucae using Fotona's Er:YAG and Nd:YAG lasers
Extremely precise ablation of warts with Er:YAG
Deep and selective Nd:YAG absorption induces coagulation of blood vessels feeding the wart, causing subsequent necrosis (penetrates even through calloused tissue)
Antibacterial effects promote faster healing and reduce the possibility of recurrence
No need to remove any extra tissue, no anesthesia required
No special post-procedure skincare necessary
Efficacious and safe Fotona Er:YAG tissue ablation
Suitable for all skin types
Extremely precise, ablating only the callus, while leaving the surrounding tissue untouched
Unmatched effectiveness in clearing all callus tissue prevents a recurrence
No post-treatment pain, no analgesics necessary
Faster healing, without scaring
Skin Lesion/Wart Removal/Spider Vein FAQ
Do laser skin treatments hurt?
While there may be some slight irritation during the procedure, it usually isn't considered painful. Many patients liken the feeling to having their skin snapped with a rubber band.
What are lasers used for in dermatology?
In dermatology, lasers are used to resurface the skin and reduce the appearance of a wide variety of skin conditions. Using light energy, the lasers can precisely target damaged skin without harming healthy skin cells. This process addresses the skin condition while also helping to stimulate the natural production of collagen in the skin.
What skin conditions can be treated with a laser?
Lasers can be used to treat a wide variety of skin conditions, including spider veins, warts, scars, corns and calluses, port wine stains, a variety of vascular lesions, and more.
Can laser treatments damage your skin?
It's commonly believed (wrongly) that laser treatments can damage the skin, creating scarring or discoloration, especially for people with darker skin tones. However, current dermal laser technologies are safe and effective across a wide range of skin types and tones to treat a variety of conditions.
How long does it take for your skin to heal after a laser treatment?
In 4 – 7 days after a laser skin treatment, the skin on the targeted area will begin to peel as part of the healing process. The total length of recovery time depends on the issue treated and how many treatments were necessary. In general, you can expect a total healing time of 14 – 21 days.
Related Procedures