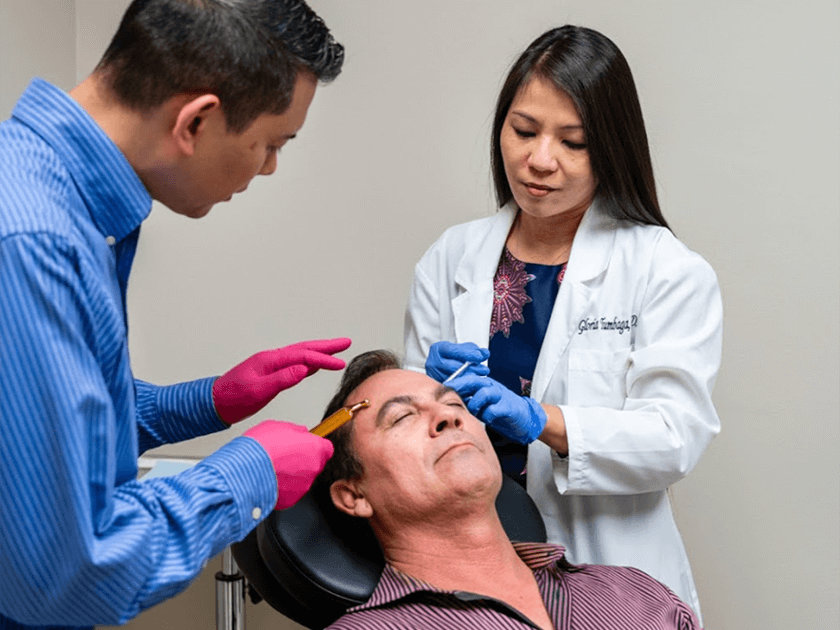 Gloria Tumbaga, M.D. is a medical aesthetics specialist with expertise in advanced anti-aging techniques. At her practice, Wellness Diagnostics and Medispa (WDM), Dr. Tumbaga relies on natural approaches to therapeutic and cosmetic healing to replace drugs and surgery.
Dr. Tumbaga completed her undergraduate degree in nursing and medicine at the University of Hawaii. She trained with leaders in medical aesthetics at the Ageless Aesthetic Institute in Florida. Dr. Tumbaga's passion is helping others to "be their best self." Dr. Tumbaga is leading the way at WDM by being at the forefront of regenerative medicine therapies using the most advanced techniques to facilitate the body to heal itself.
Reviews
"I was desperate when I got here. Due to complications of medical botox for migraine, I had severe ptosis. One eye looked like I was terrified and the other looked like I was sleeping. I had visual impairment and the last thing I wanted to do was botox. From the first phone call, to intake to meeting Dr. Timbaland, I was amazed. The anxiety I was experiencing dropped several notices and within days, I feel human. Every single staff person I met there has been extraordinary. I love this olace!"
G.G.
Google
"Dr Tumbaga is amazing. She corrected some fillers that another office had done. She made my lips look even. I appreciate the time and attention she gave me as a new patient. She has a great eye for symmetry. I'm going back for lasers next."
M.A.
Yelp
"Dr. Tumbaga was amazing as were all the assistants. They made the experience extremely comfortable. Dr. Tumbaga would stop at points to check in with me so I could see how things were going and confirm it was what I was looking for. Lip fillers came out exactly how I wanted. I will definitely be back."
J.G.
Google
"I am so happy tonight! I have been lethargic & basically, felt cruddy since Christmas. I tried to get into 2 of my doctor's offices & couldn't. A friend told me about IV treatments, so I started doing some research. This office is amazing! I came in weak & tired. I was met with a PA who sat with me as I did my paper work!!  After an IV treatment & B12 shot, I feel like a new woman. The doctor actually came in & talked to me about my issues - and, she was the one who took my IV out & gave me advice! WOW! I've had 4 children & a doctor has never took my IV out! I felt so taken care of. I highly recommend this office!"
L.T.
Yelp
"I went in for a consult and was sold on laser hair removal for my underarms. Dr. Tumbaga and her team are amazing. They made me feel right at home and at ease with all of the info."
M.G.
Yelp
Related Posts