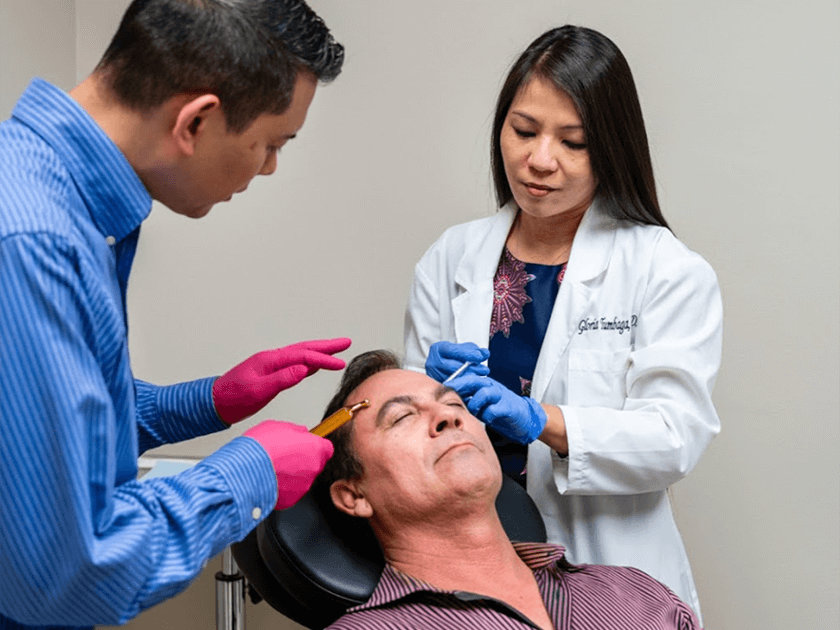 Gloria Tumbaga, M.D. is a medical aesthetics specialist with expertise in advanced anti-aging techniques. At her practice, Wellness Diagnostics and Medispa (WDM), Dr. Tumbaga relies on natural approaches to therapeutic and cosmetic healing to replace drugs and surgery.
Dr. Tumbaga completed her undergraduate degree in nursing and medicine at the University of Hawaii. She trained with leaders in medical aesthetics at the Ageless Aesthetic Institute in Florida. Dr. Tumbaga's passion is helping others to "be their best self." Dr. Tumbaga is leading the way at WDM by being at the forefront of regenerative medicine therapies using the most advanced techniques to facilitate the body to heal itself.
Reviews
"Dr. Tumbaga at Wellness Diagnostics & Medspa is great she works with me and my schedule when I need to book an appointment, is super helpful, reaches out after my appointments to check on me and make sure I'm happy with the services I received."
H.C.
Google
"I love this place and Dr T is very creative in getting the desired results."
K.L.
Google
"Dr Tumbaga and her team are so fantastic!  They make sure to answer all your questions and provide such excellent care.   Results are beautiful!"
J.L.
Yelp
"I had the most amazing experience at wellness diagnostic and medispa. Not only were all the woman so welcoming friendly and very informative their office was clean and tidy. I couldn't have dreamed of a better experience. Highly recommended!!"
N.M.
Google
"Alway great experience when getting services here.  The staff and Dr listen to your questions and always address any concerns.  I highly recommend them."
T.T.
Yelp
Related Posts