How Do I Know if I'm Overweight or Obese?
Being overweight or obese is a health epidemic plaguing the nation. More than 37% of adults in the United States are obese, and over 70% are overweight.
If your body mass index (BMI) is over 30, you meet the criteria for a diagnosis of clinical obesity, and if it's between 25 and 29.9, you're officially overweight. You can calculate your BMI by dividing your weight in kilograms by your height in meters squared, or you can google a BMI calculator.
Reviews
"Alway great experience when getting services here.  The staff and Dr listen to your questions and always address any concerns.  I highly recommend them."
- T.T. /
Yelp /
Feb 06, 2023
"I had the most amazing experience at wellness diagnostic and medispa. Not only were all the woman so welcoming friendly and very informative their office was clean and tidy. I couldn't have dreamed of a better experience. Highly recommended!!"
- N.M. /
Google /
Jan 31, 2023
"Dr Tumbaga and her team are so fantastic!  They make sure to answer all your questions and provide such excellent care.   Results are beautiful!"
- J.L. /
Yelp /
Jan 15, 2023
"Dr. Tumbaga at Wellness Diagnostics & Medspa is great she works with me and my schedule when I need to book an appointment, is super helpful, reaches out after my appointments to check on me and make sure I'm happy with the services I received."
- H.C. /
Google /
Jan 06, 2023
"I love this place and Dr T is very creative in getting the desired results."
- K.L. /
Google /
Jan 06, 2023
Previous
Next
WHY IS OVERWEIGHT AND OBESITY A HEALTH PROBLEM?
In addition to concerns about your appearance, being overweight or obese is related to the following potentially severe health conditions:
Type 2 diabetes
High blood pressure
Heart disease
Metabolic syndrome
Osteoarthritis
Various forms of cancer
Sexual health issues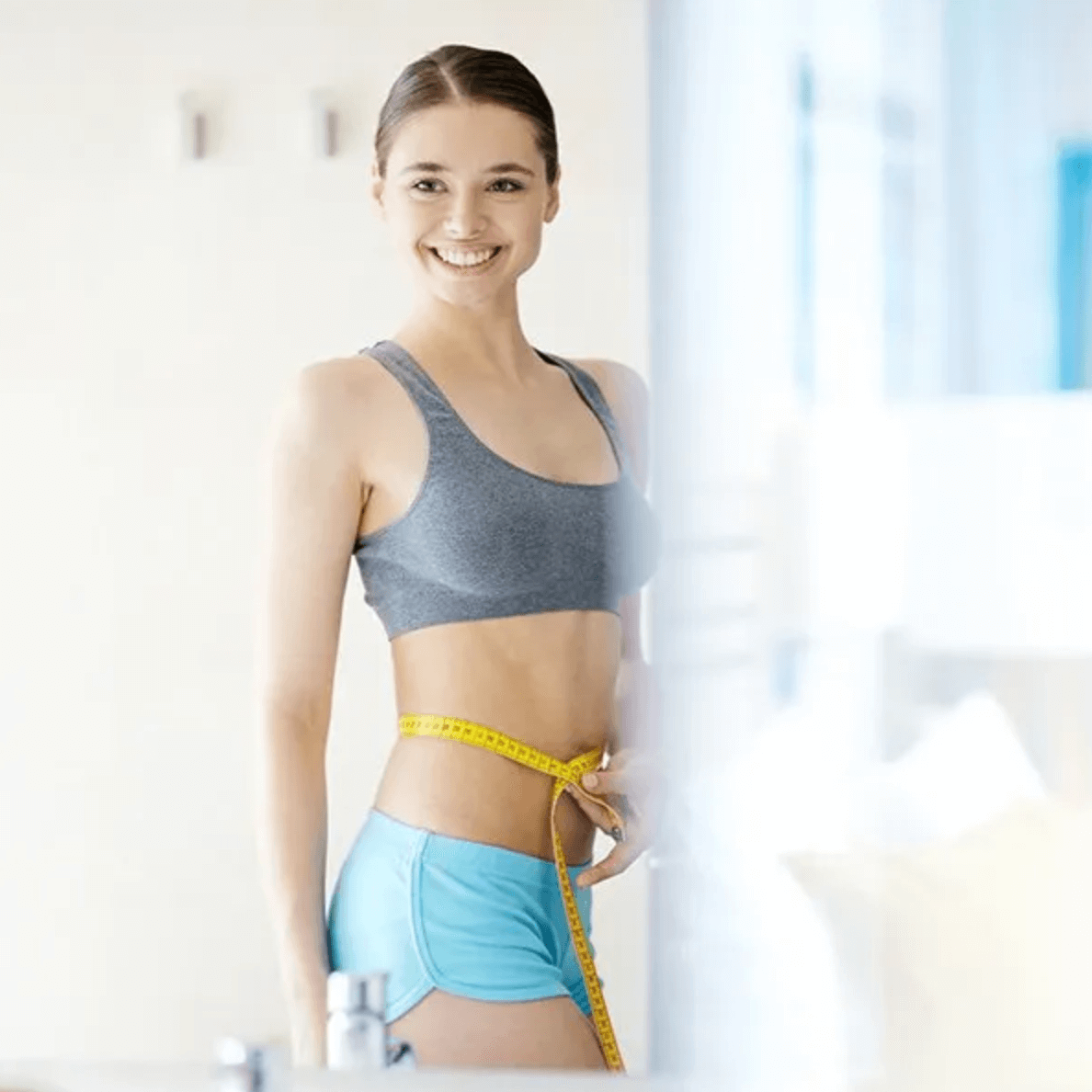 WHY SHOULD I SEE A DOCTOR ABOUT WEIGHT LOSS?
Tackling overweight and obesity may seem overwhelming, but failure to address your excess weight may lead to dire circumstances further down the road.
Dr. Tumbaga helps you develop a plan, individually tailored to your needs, to shed weight and feel better about yourself. She focuses on natural approaches to healthy living, including the following holistic methods for weight loss and management:
Vitamin injections
IV nutrition
Poor diet
Nutritional supplements
Liver detoxification
Gastrointestinal detoxification
If overweight or obesity is causing physical or mental health problems, call or schedule online to set up an appointment to discuss weight management options with Dr. Tumbaga today.
What Are the Benefits of Medical Weight Loss?
Losing weight is not solely for cosmetic reasons, but it may also help improve many health problems. Many patients who maintain a healthier weight find benefits in their cholesterol, insulin, and blood pressure levels. You might have a lower probability of experiencing heart problems, insulin resistance, and some cancers. Realizing weight loss with a plan at Wellness Diagnostics and Medispa can not only help your self-confidence, but it can also help you to enjoy a lengthier, fuller life.
Medical Weight Loss with Transform
Wellness Diagnostic and Medispa is proud to offer Transform to help patients lose weight safely and effectively. Transform uses science and clinical data to create a tailored plan for each patient wanting to lose weight. Dr. Tumbaga has been thoroughly trained to treat individuals using specific, customized consideration.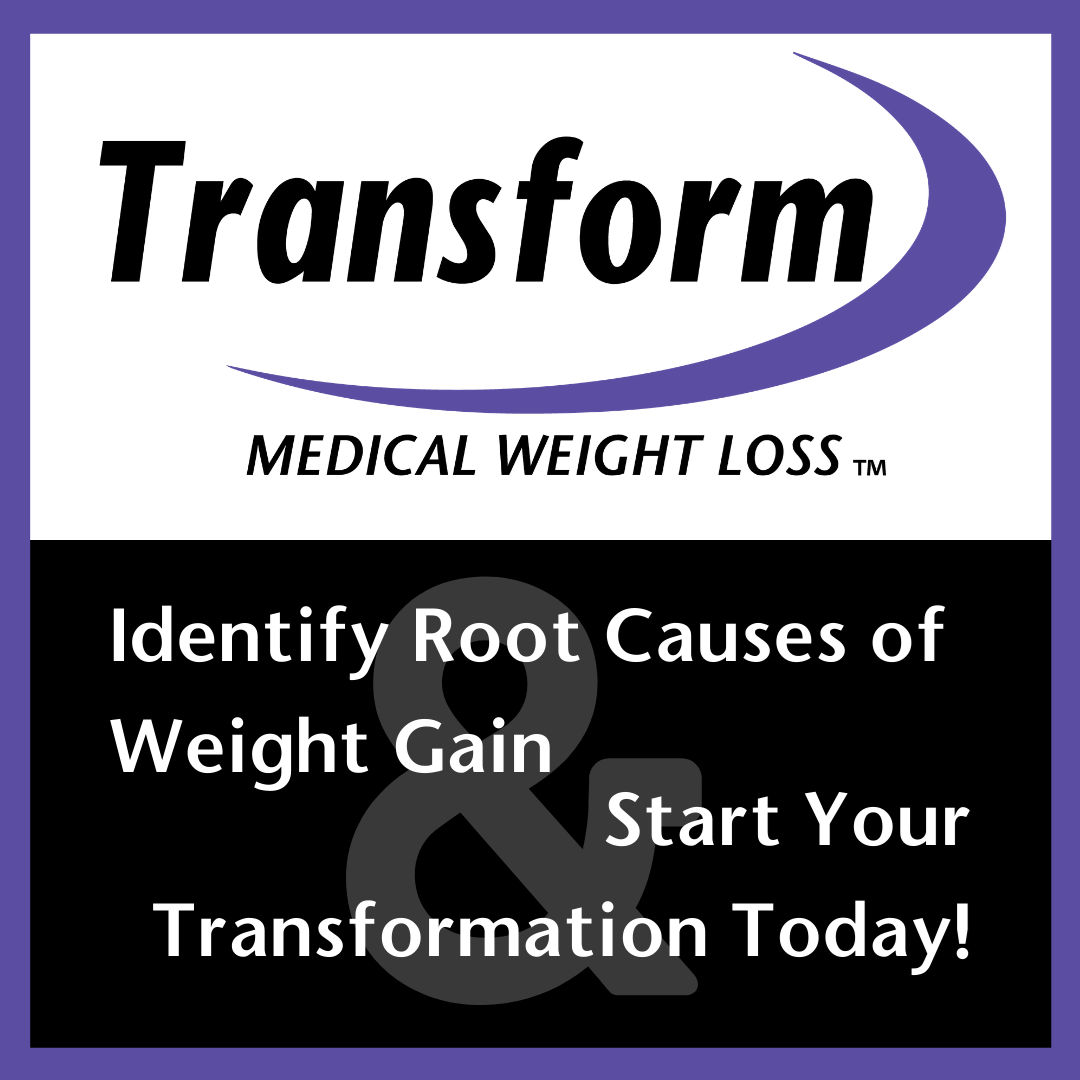 The Transform weight loss program will include information from the history of a person's weight loss journey, genetic disposition, previous and potential weight loss medications, social and environmental factors, and the patient's commitment to adhere to recommended lifestyle changes. Because Transform is not simply a diet, the outcomes are designed to last longer than a traditional diet. Transform does not recommend surgery during the process.
If you are looking for a natural and healthy way to lose weight, contact Wellness Diagnostic and Medispa in Temecula, CA.
What to Expect After Medical Weight Loss
Our goal is to help people achieve a healthy weight, which requires long-term lifestyle changes. After completing our program at Wellness Diagnostic and Medispa, patients should feel empowered and have the necessary tools to continue making informed decisions about their health. You can expect lower blood pressure and cholesterol levels, more energy, and a reduced risk of chronic conditions like heart disease. Patients are welcome to contact Dr. Tumbaga at any time for follow-up appointments and continued support.
What does medical weight loss mean?
Medial weight loss differs from regular weight loss programs because it is created and managed by a physician. It often includes more treatments, techniques, and therapies, including fitness programs, specialized diets, nutritional supplements, detoxification regimens, and in some cases, certain medications. At Wellness Diagnostics and Medispa, Dr. Tumbaga creates custom medical weight loss programs that are personalized for each patient and then monitors their progress through the weight loss journey to ensure safety, health, and effectiveness.
Is medical weight loss safe?
Yes, when supervised by an experienced physician like Dr. Tumbaga at Wellness Diagnostics and Medispa, medical weight loss is a very safe and effective way to lose weight for a variety of patients.
Does medical weight loss work?
Many people have successfully lost weight to achieve a healthy weight and BMI (body mass index) using medical weight loss. Because every program is specifically tailored for each patient, results are often much better than regular diet and exercise programs. In addition to feeling and looking better after losing weight, a healthier weight can improve Type 2 diabetes, lower blood pressure, increase metabolism, address sexual health issues, and more.
What kind of diet do you recommend?
Dr. Tumbaga creates tailored diet plans that are realistic and sustainable for each patient. Depending on your needs, this may include reducing sugar and carbohydrates, increasing protein intake, adding more fruits and vegetables to your diet, and avoiding processed foods. We will also provide guidance on portion control and regular meal times.
Is exercise part of my medical weight loss plan?
Yes, exercise is an important part of any successful medical weight loss program. Wellness Diagnostics and Medispa will work with you to create a safe, effective exercise program that is tailored to your fitness level. This could include a combination of aerobic activities, strength training, flexibility exercises, and more.
Achieve Your Healthy Weight Loss Goals
At Wellness Diagnostics and Medispa, Dr. Gloria Tumbaga and her team understand how difficult losing weight can be, even with a healthy diet and regular exercise. That's why we're proud to offer the safe and effective Transform medical weight loss system to help our patients achieve their healthy weight loss goals. Wherever you are in your weight loss journey, we can help you create a medical weight loss plan tailored to your health, goals, and unique challenges. If you're in the Menifee, Murrieta, or San Diego, CA areas, contact our Temecula, CA, office today to learn more and schedule a consultation. Let us provide the tools, support, and encouragement you need to shed those unwanted pounds and achieve a healthier new you.
Related Procedures