How Do I Know if I'm Overweight or Obese?
Being overweight or obese is a health epidemic plaguing the nation. More than 37% of adults in the United States are obese, and over 70% are overweight.
If your body mass index (BMI) is over 30, you meet the criteria for a diagnosis of clinical obesity, and if it's between 25 and 29.9, you're officially overweight. You can calculate your BMI by dividing your weight in kilograms by your height in meters squared, or you can google a BMI calculator.
Reviews
"I went in for a consult and was sold on laser hair removal for my underarms. Dr. Tumbaga and her team are amazing. They made me feel right at home and at ease with all of the info."
- M.G. /
Yelp /
Feb 22, 2022
"I am so happy tonight! I have been lethargic & basically, felt cruddy since Christmas. I tried to get into 2 of my doctor's offices & couldn't. A friend told me about IV treatments, so I started doing some research. This office is amazing! I came in weak & tired. I was met with a PA who sat with me as I did my paper work!!  After an IV treatment & B12 shot, I feel like a new woman. The doctor actually came in & talked to me about my issues - and, she was the one who took my IV out & gave me advice! WOW! I've had 4 children & a doctor has never took my IV out! I felt so taken care of. I highly recommend this office!"
- L.T. /
Yelp /
Feb 02, 2022
"Dr. Tumbaga was amazing as were all the assistants. They made the experience extremely comfortable. Dr. Tumbaga would stop at points to check in with me so I could see how things were going and confirm it was what I was looking for. Lip fillers came out exactly how I wanted. I will definitely be back."
- J.G. /
Google /
Jan 25, 2022
"Dr Tumbaga is amazing. She corrected some fillers that another office had done. She made my lips look even. I appreciate the time and attention she gave me as a new patient. She has a great eye for symmetry. I'm going back for lasers next."
- M.A. /
Yelp /
Dec 23, 2021
"I was desperate when I got here. Due to complications of medical botox for migraine, I had severe ptosis. One eye looked like I was terrified and the other looked like I was sleeping. I had visual impairment and the last thing I wanted to do was botox. From the first phone call, to intake to meeting Dr. Timbaland, I was amazed. The anxiety I was experiencing dropped several notices and within days, I feel human. Every single staff person I met there has been extraordinary. I love this olace!"
- G.G. /
Google /
Nov 28, 2021
Previous
Next
WHY IS OVERWEIGHT AND OBESITY A HEALTH PROBLEM?
In addition to concerns about your appearance, being overweight or obese is related to the following potentially severe health conditions:
Type 2 diabetes
High blood pressure
Heart disease
Metabolic syndrome
Osteoarthritis
Various forms of cancer
Sexual health issues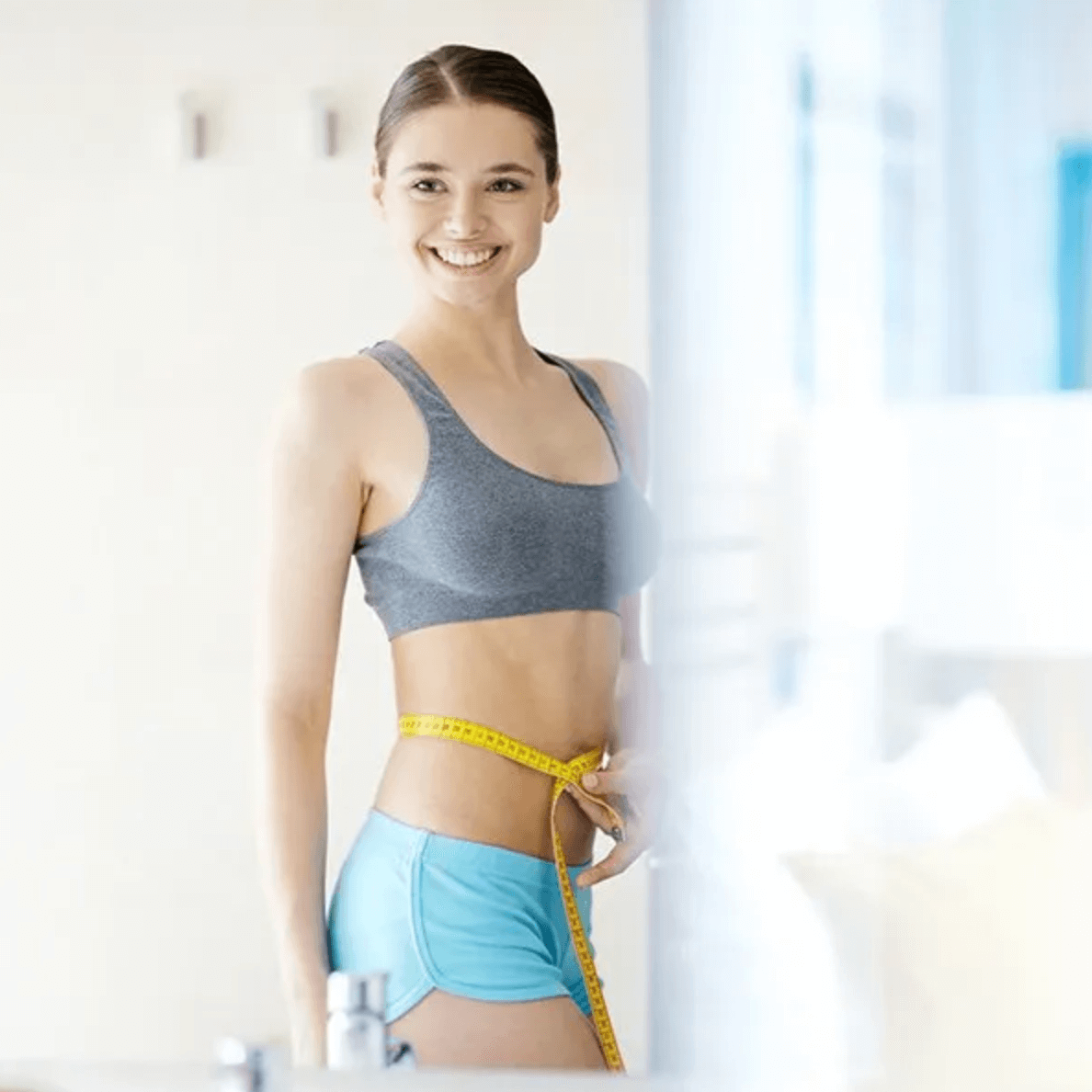 WHY SHOULD I SEE A DOCTOR ABOUT WEIGHT LOSS?
Tackling overweight and obesity may seem overwhelming, but failure to address your excess weight may lead to dire circumstances further down the road.
Dr. Tumbaga helps you develop a plan, individually tailored to your needs, to shed weight and feel better about yourself. She focuses on natural approaches to healthy living, including the following holistic methods for weight loss and management:
Vitamin injections
IV nutrition
Poor diet
Nutritional supplements
Liver detoxification
Gastrointestinal detoxification
If overweight or obesity is causing physical or mental health problems, call or schedule online to set up an appointment to discuss weight management options with Dr. Tumbaga today.
Medical Weight Loss with Transform
Wellness Diagnostic and Medispa is proud to offer Transform to help patients lose weight safely and effectively. Transform uses science and clinical data to create a tailored plan for each patient wanting to lose weight. Dr. Tumbaga has been thoroughly trained to treat individuals using specific, customized consideration.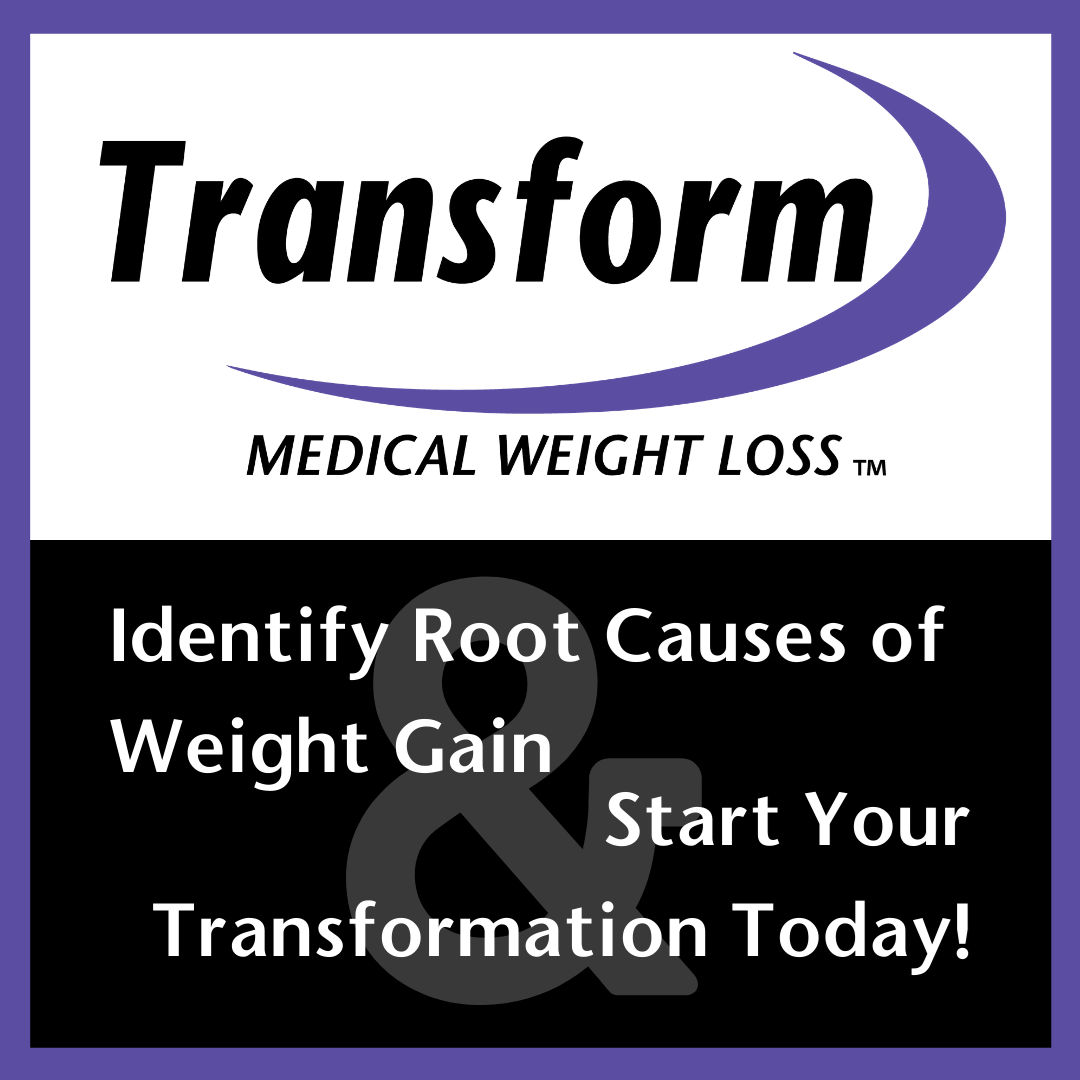 The Transform weight loss program will include information from the history of a person's weight loss journey, genetic disposition, previous and potential weight loss medications, social and environmental factors, and the patient's commitment to adhere to recommended lifestyle changes. Because Transform is not simply a diet, the outcomes are designed to last longer than a traditional diet. Transform does not recommend surgery during the process.
If you are looking for a natural and healthy way to lose weight, contact Wellness Diagnostic and Medispa in Temecula, CA.
What does medical weight loss mean?
Medial weight loss differs from regular weight loss programs because it is created and managed by a physician. It often includes more treatments, techniques, and therapies, including fitness programs, specialized diets, nutritional supplements, detoxification regimens, and in some cases, certain medications. At Wellness Diagnostics and Medispa, Dr. Tumbaga creates custom medical weight loss programs that are personalized for each patient and then monitors their progress through the weight loss journey to ensure safety, health, and effectiveness.
Is medical weight loss safe?
Yes, when supervised by an experienced physician like Dr. Tumbaga at Wellness Diagnostics and Medispa, medical weight loss is a very safe and effective way to lose weight for a variety of patients.
Does medical weight loss work?
Many people have successfully lost weight to achieve a healthy weight and BMI (body mass index) using medical weight loss. Because every program is specifically tailored for each patient, results are often much better than regular diet and exercise programs. In addition to feeling and looking better after losing weight, a healthier weight can improve Type 2 diabetes, lower blood pressure, increase metabolism, address sexual health issues, and more.
Achieve Your Healthy Weight Loss Goals
At Wellness Diagnostics and Medispa, Dr. Gloria Tumbaga and her team understand how difficult losing weight can be, even with a healthy diet and regular exercise. That's why we're proud to offer the safe and effective Transform medical weight loss system to help our patients achieve their healthy weight loss goals. Wherever you are in your weight loss journey, we can help you create a medical weight loss plan tailored to your health, goals, and unique challenges. If you're in the Menifee, Murrieta, or San Diego, CA areas, contact our Temecula, CA, office today to learn more and schedule a consultation. Let us provide the tools, support, and encouragement you need to shed those unwanted pounds and achieve a healthier new you.
Related Procedures