WHAT IS Nonsurgical Body Contouring?
When it comes to achieving the body of your dreams, there can be a variety of options. At Wellness Diagnostics and Medispa, we offer truSculpt® 3D, as well as TightSculpting® in order to ensure our patients receive the precise results they're looking for. A revolutionary solution to fat loss in problem areas, truSculpt 3D has redefined the way we think about body definition. It uses radiofrequency technology to apply steady, therapeutic heat at a clinically determined temperature to disrupt the fat cells just beneath your skin. This heat diminishes these cells, prompting your immune system to break them down and flush them from your body. truSculpt 3D has been shown to improve tone and definition, reduce overall body depth, and reshape your body's dimensions in stubborn areas that do not improve with regular diet and exercise.
TightSculpting, on the other hand, is a unique dual-wavelength, noninvasive laser treatment for sculpting and skin tightening on all body areas. Its exclusive delivery modes are used in conjunction for hyperthermic adipocyte destruction and collagen remodeling with exceptional results. The procedure is a fast, safe, and effective alternative to laser lipolysis with no consumables or downtime required for the patient. Schedule a consultation for either of these groundbreaking treatments with Dr. Gloria Tumbaga at our office in Temecula, CA.
What Are The Benefits Of Nonsurgical Body Contouring?
Our nonsurgical body contouring treatments at Wellness Diagnostics and Medispa offer a number of great benefits to remake and reshape your look, including:
Dramatically reducing stubborn fat in problem areas
Tightening loose, sagging skin
Improving tone and definition
Accenting natural curves
Promoting healthy collagen production
Comfortable, nonsurgical, noninvasive procedure
Results are natural-looking and can be long lasting
No downtime
No scarring
FDA cleared
Reviews
"I went in for a consult and was sold on laser hair removal for my underarms. Dr. Tumbaga and her team are amazing. They made me feel right at home and at ease with all of the info."
- M.G. /
Yelp /
Feb 22, 2022
"I am so happy tonight! I have been lethargic & basically, felt cruddy since Christmas. I tried to get into 2 of my doctor's offices & couldn't. A friend told me about IV treatments, so I started doing some research. This office is amazing! I came in weak & tired. I was met with a PA who sat with me as I did my paper work!!  After an IV treatment & B12 shot, I feel like a new woman. The doctor actually came in & talked to me about my issues - and, she was the one who took my IV out & gave me advice! WOW! I've had 4 children & a doctor has never took my IV out! I felt so taken care of. I highly recommend this office!"
- L.T. /
Yelp /
Feb 02, 2022
"Dr. Tumbaga was amazing as were all the assistants. They made the experience extremely comfortable. Dr. Tumbaga would stop at points to check in with me so I could see how things were going and confirm it was what I was looking for. Lip fillers came out exactly how I wanted. I will definitely be back."
- J.G. /
Google /
Jan 25, 2022
"Dr Tumbaga is amazing. She corrected some fillers that another office had done. She made my lips look even. I appreciate the time and attention she gave me as a new patient. She has a great eye for symmetry. I'm going back for lasers next."
- M.A. /
Yelp /
Dec 23, 2021
"I was desperate when I got here. Due to complications of medical botox for migraine, I had severe ptosis. One eye looked like I was terrified and the other looked like I was sleeping. I had visual impairment and the last thing I wanted to do was botox. From the first phone call, to intake to meeting Dr. Timbaland, I was amazed. The anxiety I was experiencing dropped several notices and within days, I feel human. Every single staff person I met there has been extraordinary. I love this olace!"
- G.G. /
Google /
Nov 28, 2021
Previous
Next
Am I an Ideal Candidate for Nonsurgical Body Contouring?
Safe for all skin and body types, nonsurgical body contouring works for any man or woman who feels like they haven't achieved the body they want with only diet and exercise. However, Dr. Tumbaga doesn't recommend truSculpt 3D or TightSculpting for patients who are pregnant or have certain medical implants. If you want to perfect those troublesome places without undergoing a more invasive procedure, one of our treatment options might be right for you.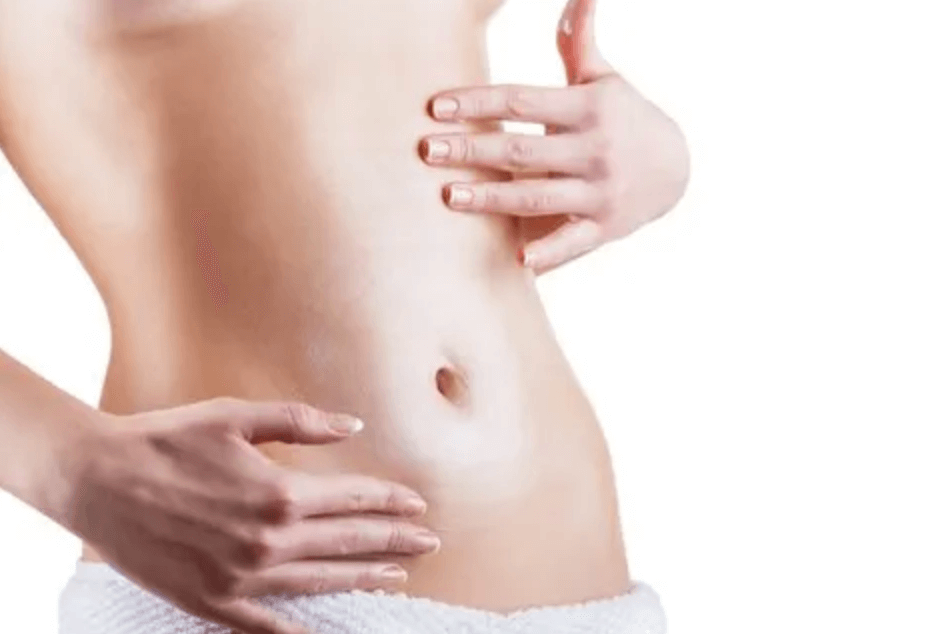 How Is Nonsurgical Body Contouring Performed?
In terms of truSculpt 3D, a handpiece delivers predetermined heat pulses to specific target areas on your body. Although session lengths depend on the size and number of treatment areas, Dr. Tumbaga can typically treat up to four targeted areas during an hour-long appointment. During your procedure, you'll feel heat on your skin. Many have compared the sensation to that of a hot stone massage. truSculpt 3D treatments induce minimal, if any, side effects. After your appointment, you might experience some local redness or tenderness, but you will be able to return to your normal activities with no downtime.
TightSculpting is performed in two distinct steps:
1st step: During this phase, we focus on deep skin tightening and fat reduction with PIANO® pulse. The unique, super long Nd:YAG pulse mode is designed for homogenous tissue heating in a comfortable, safe, and rapid manner. This works by concentrating energy delivery to subcutaneously stimulate the metabolism of fat cells, leaving the epidermis intact. PIANO mode extends the pulse durations to the seconds regime, resulting in full-thickness bulk heating with an overall synergistic tightening effect.
2nd step: Secondly, we work on the improvement of skin surface laxity using SMOOTH® pulse. This involves the use of a revolutionary, non-ablative Er:YAG SMOOTH mode, ideal for skin tightening. The intense, controlled surface tissue heating stimulates collagen remodeling and initiates neo-collagenases. The effects result in an overall improvement of laxity and elasticity in the treatment areas.
The TightSculpting procedure allows for simultaneous large body area treatments using adjustable scanner area shapes and sizes. Moreover, Fotona's innovative MatrixView™ temperature monitor ensures effective and controlled treatments with ultimate patient comfort and safety. Fotona's high-performance L-Runner scanner for body sculpting and for skin tightening, used together with the SP Dynamis Pro laser system, is a winning combination, enabling maximum comfort and efficiency with each procedure.
WHEN WILL I SEE RESULTS FROM Nonsurgical Body Contouring?
Circumference reduction following your treatment occurs as the body gradually flushes the targeted fat cells. Most men and women begin to see noticeable results anywhere from 6 – 8 weeks after their initial treatment, and their appearance usually continues to improve for up to three months. It should be noted that results and the amount of time until results are visible will fluctuate from patient to patient.
Nonsurgical Body Contouring FAQ
How much does nonsurgical body contouring cost?
The cost for nonsurgical body contouring will depend on what's included in your treatment plan. In your consultation, Dr. Tumbaga will understand your goals before performing an assessment. She will then be able to give you recommendations and develop your custom plan. Once it is made, Dr. Tumbaga will be better able to estimate your costs and review your options for payment. Wellness Diagnostics and Medispa takes several methods, including low-interest financing.
Will insurance pay for my nonsurgical body contouring?
While most elective procedures aren't usually covered by health insurance, it is possible that body contouring could be eligible for insurance coverage. If loose skin is causing medical conditions, like reoccurring infections, you may be able to get reimbursement from your health insurance. Coverage varies based on your insurance carrier and policy, but if you want to use your insurance, please let Dr. Tumbaga know in your consultation. A team member at Wellness Diagnostics and Medispa will help you work with your insurance for maximum coverage.
How long will my nonsurgical body contouring results last?
If you take good care of yourself, the surgical results of body contouring can last a long time. To help maintain your results, you should maintain a healthy weight. Dramatic changes in your weight or pregnancy after your body contouring surgery can impact your results. Your body will continue to age naturally, so you will eventually develop loose skin again as you get older. Ask Dr. Tumbaga about suggestions that may help you sustain your results.
Sculpt Your Body to Your Specifications
When proper diet and exercise fail to get your body where you'd like it to be, nonsurgical body contouring might be able to help. Dr. Gloria Tumbaga is highly experienced in performing truSculpt 3D and TightSculpting for patients of various ages and body shapes. Schedule your consultation today at Wellness Diagnostics and MediSpa in Temecula, CA.
Related Procedures
Related Post