If you suffer from male- or female-pattern baldness, you're not alone. It's a widespread condition that affects about 30 million women and 50 million men in the United States.
You may start losing your hair at a young age, but the likelihood of going bald increases as time passes. More than 50% of men experience some degree of hair loss after the age of 50.
Experts believe pattern baldness is related to heredity, so if your parents or grandparents lost their hair, you might be at a higher risk of hair loss yourself.
Upsides affliliated with PRP hair regrowth therapy treatments at Wellness Diagnostics and Medispa in Temecula, CA can include:
Triggering your body's own typical regeneration process
Revival of collagen and elastin manufacturing in the skin
More consistant hair growth
Yields thicker, longer hair that continues growing long after treatment
Reviews
"Alway great experience when getting services here.  The staff and Dr listen to your questions and always address any concerns.  I highly recommend them."
- T.T. /
Yelp /
Feb 06, 2023
"I had the most amazing experience at wellness diagnostic and medispa. Not only were all the woman so welcoming friendly and very informative their office was clean and tidy. I couldn't have dreamed of a better experience. Highly recommended!!"
- N.M. /
Google /
Jan 31, 2023
"Dr Tumbaga and her team are so fantastic!  They make sure to answer all your questions and provide such excellent care.   Results are beautiful!"
- J.L. /
Yelp /
Jan 15, 2023
"Dr. Tumbaga at Wellness Diagnostics & Medspa is great she works with me and my schedule when I need to book an appointment, is super helpful, reaches out after my appointments to check on me and make sure I'm happy with the services I received."
- H.C. /
Google /
Jan 06, 2023
"I love this place and Dr T is very creative in getting the desired results."
- K.L. /
Google /
Jan 06, 2023
Previous
Next
Who Is A Good Candidate For Regrowth Treatments with PRP?
Anyone suffering from balding is an ideal candidate for PRP treatments, while patients with early hair loss typically yield the most favorable results. PRP is best used for patients with androgenic alopecia, a genetically determined type of hair loss that most often occurs on the top part of the head. In women, this can sometimes appear as a broadening part with regular hair thickness at the back of the scalp. Those with areas of "weak quality" hair growth on the scalp with still functioning hair follicles usually have the greatest results with PRP hair regrowth treatments.
HOW DOES PLATELET-RICH PLASMA TREATMENT FOR HAIR LOSS WORK?
Platelet-rich plasma (PRP) therapy is an innovative treatment in which your body heals itself using your blood. Although it's relatively cutting edge when applied to hair loss, PRP has been used to treat sports injuries for years.
Platelets play a key role in healing because they contain growth factors that encourage other cells to regenerate. In the case of pattern baldness, PRP may promote the growth of new hair follicles, increasing the thickness of your hair.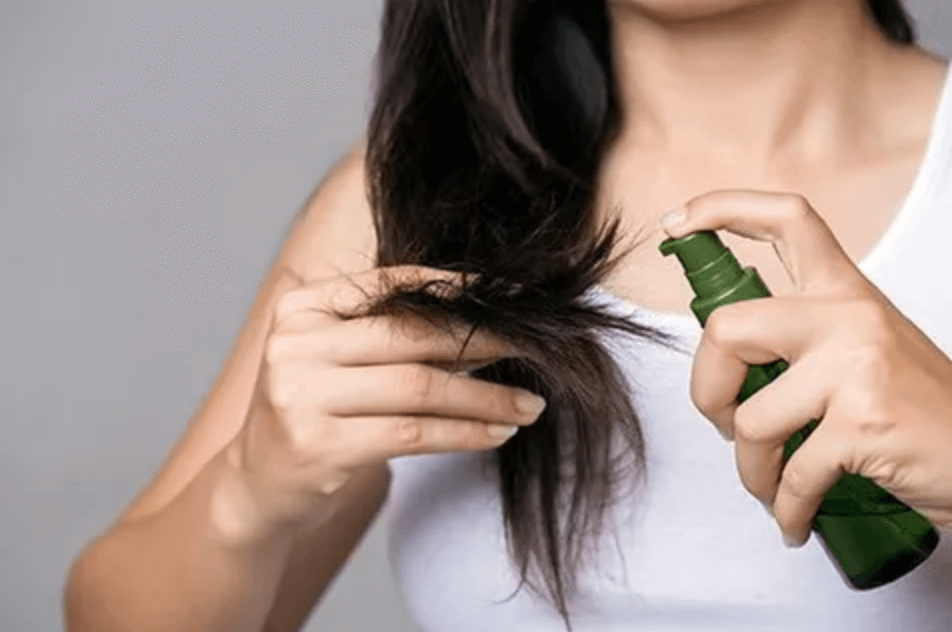 HOW EFFECTIVE IS PRP TREATMENT FOR HAIR LOSS?
Research shows that PRP therapy creates a significant reduction in hair loss in patients whose pattern baldness didn't respond to other treatments such as Minoxidil or Finasteride.
It may take a few months and several treatment sessions to see results, but most patients experience about 30% more hair growth after PRP therapy. In some studies, improvement in hair growth lasted at least one year.
WHAT SHOULD I EXPECT FROM A PRP HAIR RESTORATION TREATMENT?
First, Dr. Tumbaga draws a small amount of blood from your arm. She processes the blood to separate the platelets before injecting it into your scalp.
She may prepare your scalp to receive the PRP by numbing it and using a microneedling roller. Microneedling activates your body's healing process and causes minimal pain. Then, Dr. Tumbaga injects PRP into different areas on your scalp.
The length of the procedure depends on the treatment area, but most PRP hair restoration treatments take one to two hours. Side effects are minor and typically disappear within two days, but you may experience mild swelling or tenderness.
If you have questions about how PRP might help stop your impending baldness, call or schedule online to book an appointment with Wellness Diagnostics & Medispa today.
Hair Loss/Hair Regrowth FAQ
What is the cost of PRP treatment for hair loss?
The cost of PRP hair loss treatment for Temecula, CA, patients will vary according to individual needs, such as the number of treatments needed and the degree of hair loss that has occurred. When you visit our facility for a consultation, Dr. Tumbaga will curate your personalized PRP therapy plan to help optimize your hair regrowth results. Our team will then explain pricing for your hair loss treatment and discuss the convenient payment methods accepted at Wellness Diagnostics & Medispa.
Can PRP be combined with other hair loss treatments?
PRP therapy can be combined with other hair loss treatments, such as microneedling, topical medications, and additional therapies. Before creating your unique PRP treatment plan, Dr. Tumbaga will evaluate the extent of your hair loss and the health of your scalp. She will then discuss her recommendation for the types of treatments ideal for your needs and goals and any additional home-based options that might further maximize your results.
How often should I get PRP treatments?
In many cases, patients require a minimum of three PRP therapy sessions conducted at four-week intervals to help promote the growth of new hair. Your personal PRP hair loss treatment plan will be based on the extent of hair loss you have experienced and your desired outcomes. Dr. Tumbaga will recommend the number of treatments you might need and how often they should be scheduled. For more advanced cases, she might suggest more frequent treatments initially to stimulate hair growth. Treatments might then be further spaced out once hair growth begins to occur.
If you've got balding or thinning hair, don't just learn to live with it — do something about it. At Wellness Diagnostics and Medispa, Dr. Gloria Tumbaga and her team offer PRP therapy with microneedling to help both men and women achieve fuller, thicker hair without surgery or medications with possible side effects. If you're in Menifee, Murrieta, or the San Diego, CA area and are ready to address your thinning hair, contact our Temecula, CA office today to learn more about this innovative hair loss treatment option and to schedule a consultation.
Related Procedures