4D® is a series of synergistic, non-invasive laser treatments of both the exterior facial and interior oral cavity, enabling full-thickness contraction of collagen for persistent tightening and volume without injectables. With two laser wavelengths (Er:YAG and Nd:YAG) and 4 treatment modes, anti-aging is comprehensively approached from 4 different levels, working on deeper, medial and superficial connective structures of the skin, as well as targeting imperfections such as the Nasal Labial Folds.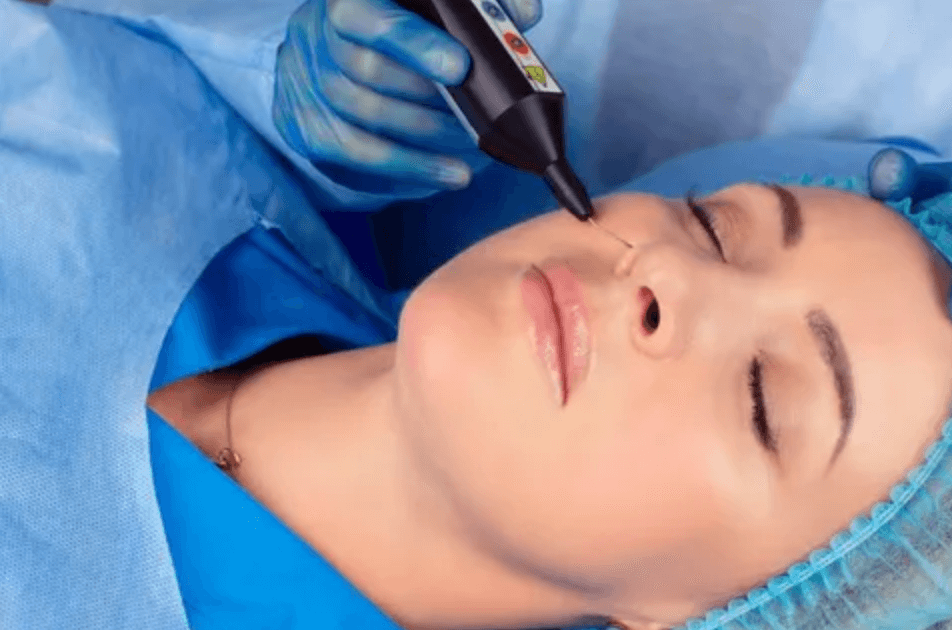 The four "dimensions" refer to four distinct treatments with Fotona's SP Dynamis or SP Spectro systems:
SmoothLiftinTM, FRAC3®, PIANO®, and SupErficialTM, all harnessed in concert to combat facial aging, with little or no downtime or anesthesia, and that can be performed all year-round.
Reviews
"I recently had lip fillers done and I can't rave about Dr. Tumbaga and her staff enough. It was a pleasant experience and she is so knowledgeable and professional. The facility is spotless. Her and her assistant are extremely gentle. The results are AMAZING! My hubby can't stop looking at me. ❤️💋"
- C.W. /
Facebook /
Sep 24, 2020
"They've done an AMAZING WORK on me and three of my friends! We love the Doctor, we love the staff! I highly recommend them!"
- K.G. /
Google /
Aug 19, 2020
"Professional knowledgeable and amazing price and service! Thumbs up for dr Gloria"
- N.Y. /
Google /
Jul 21, 2020
"Dr Gloria is amazing, knowledgeable and very gentle . The entire staff make you feel at ease and treat you like family, not to mention they are very reasonable as well . Highly recommended"
- N.Y. /
Yelp /
Jul 20, 2020
"Dr. Tumbaga provides awesome care. She takes her time and recommending what treatments will work to help my concerns and needs. I trust her judgement and recommendations she makes for me. I feel safe with her performing treatments on me and appreciate her honesty. She makes me feel comfortable and has good bedside manners. She is not afraid to tell me that I will not benefit from a particular procedure. I highly recommend you see Dr.Tumbaga for any of your aesthetic needs."
- R.J. /
Facebook /
Jun 13, 2020
Previous
Next
How Long Does it Take to See Results From A Laser Facelift?
After a Laser Facelift/4D treatment at Wellness Diagnostics and Medispa in Temecula, CA, many patients often notice some minor improvements after a week or two. However, as the natural stimulation of collagen and elastin in your face increases, you will begin to see greater results with tightening of the skin and a reduction in fine lines and wrinkles within 4 - 6 weeks. A common Laser Facelift/4D treatment regimen can include about 2 - 3 treatments spaced 4 - 6 weeks apart. Your results will continue to improve, with the "final" results generally seen around 8 - 10 months. Depending on the health of your skin and your aesthetic goals, Dr. Tumbaga may recommend a maintenance treatment after 1 - 2 years to help preserve your results.
How much does a laser facelift/4D cost?
At your consultation, we review your skin to determine how many appointments you may need. Once Dr. Tumbaga has completed your assessment, you'll receive a detailed treatment plan that outlines the information we discussed. This will help us determine the cost of your laser facelift/4D.
Am I a good candidate for a laser facelift?
Laser facelifts work well for patients who want to renew the appearance of their skin without the need for a surgical procedure. We can treat all ages and skin types, helping patients experience the results they want and deserve.
How do we perform laser facelifts?
Without requiring invasive facelift techniques or anesthesia, we carefully move the laser over the treatment area. This process helps rejuvenate the face by increasing collagen production, which tightens and smoothes the skin.
Related Procedures